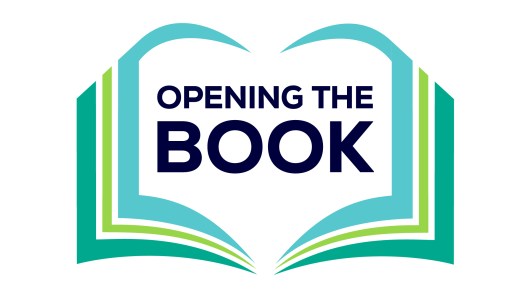 We are launching a series of free, virtual events called 'Opening the Book' to demystify publishing as we mark the fifth anniversary of our diversity and inclusion programme, 'Changing the Story', with a renewed drive to make publishing more transparent and accessible to under-represented groups. The first part of 'Opening the Book' will focus on sharing the realities of working in publishing with people who want to break into the industry, while the second part will focus on aspiring authors.
From June until the end of the year, there will be 10 panel discussions hosted and chaired by Sharmaine Lovegrove, Publisher at Dialogue Books and Patron of 'Changing the Story'. Each panel will focus on a particular department, with three of our colleagues sharing their first-hand experiences of entry level, mid-level and head of department roles, bringing to life the opportunities and challenges of working in publishing today. Some of the panels will be followed by a live Q&A, where attendees will be able to ask the panellists questions on how to get into the industry. All content will later be available on this page.
The 10 panels are:
1. Marketing with live Q&A (1-2pm, Monday 28th June, sign up on Eventbrite here)
2. Audio/Digital
3. Editorial with live Q&A
4. Production/Operations
5. Publicity with live Q&A
6. Rights
7. Sales with live Q&A
8. Finance
9. Design with live Q&A
10.  Contracts
Follow us on Twitter and Instagram for additional insight and teasers to the events.
If you have any questions or would like to submit a question before the event, please contact openingthebook@hachette.co.uk