We have updated our Privacy Policy Please take a moment to review it. By continuing to use this site, you agree to the terms of our updated Privacy Policy.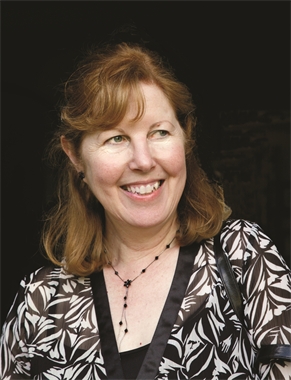 Linda Newbery is an award-winning children's author.
Sisterland
was shortlisted for the Carnegie Award
, The Shell House
was shortisted for the Carnegie and Guardian book prize
and
Set in Stone
won the Costa Children's Book Prize. Linda lives in a small village in Oxfordshire with her husband and two cats. Linda Newbery has published over 30 books, ranging from a picture book to teenage fiction. She won the Costa Children's Book of the Year Award in 2006 and, for CATCALL, the Silver Award in the 2007 Nestle awards. Born in Essex, Linda lives in an Oxfordshire village with her husband and three cats. Apart from writing, she spends time reading, gardening, swimming, going to the cinema and theatre, and walking. She is an active speaker at conferences and regularly conducts writing workshops. Visit her website at
http://www.lindanewbery.co.uk
and like her on Facebook at
https://www.facebook.com/pages/Linda-Newbery-author-page/159061854179521
.
Read More
By the Author
An adorable story about the cutest and cheekiest of kittens. Perfect for cat lovers of all ages! She's a whiskers wiper, knitting tangler, cushion clawer,…
When Nina's mother, Miranda, mysteriously disappears, Nina's father goes to look for her, leaving Nina with her two eccentric aunts who run a charity shop…