We have updated our Privacy Policy Please take a moment to review it. By continuing to use this site, you agree to the terms of our updated Privacy Policy.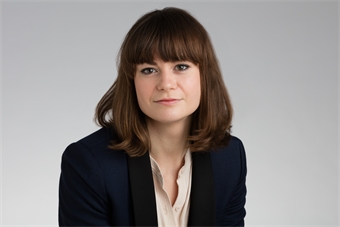 Kassia St Clair studied the history of women's dress and the masquerade during the eighteenth century at Bristol and Oxford. She has since written about design and culture for the
Economist
,
House & Garden
,
TLS
,
Quartz
and
New Statesman
, and has had a column about colour in
Elle Decoration
since 2013. Her first book
The Secret Lives of Colour
was a top-ten bestseller, a Radio 4 Book of the Week and has been translated into over a dozen languages; her second,
The Golden Thread
, was a
Sunday Times
Book of the Year and was shortlisted for the Somerset Maugham Award. She lives in London.
http://www.kassiastclair.com
Read More
By the Author
** A RADIO 4 BOOK OF THE WEEK ** 'Fascinating . . . The history of the world through the eye of a needle .…
THE SUNDAY TIMES BESTSELLER 'A mind-expanding tour of the world without leaving your paintbox. Every colour has a story, and here are some of the…