We have updated our Privacy Policy Please take a moment to review it. By continuing to use this site, you agree to the terms of our updated Privacy Policy.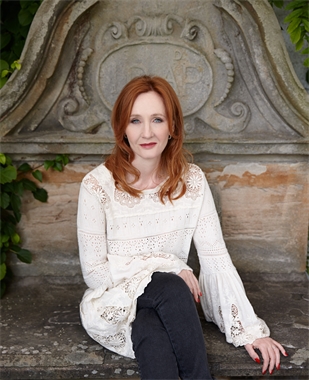 J.K. Rowling is the author of the seven Harry Potter books, first published between 1997 and 2007. The adventures of Harry, Ron and Hermione at Hogwarts School of Witchcraft and Wizardry have sold over 500 million copies, been translated into over 80 languages, and made into eight blockbuster films. Alongside the book series, she has written three short companion volumes for charity, including Fantastic Beasts and Where to Find Them, which later became the inspiration for a new series of films, also written by J.K. Rowling. She then continued Harry's story as a grown-up in a stage play, Harry Potter and the Cursed Child, which she wrote with playwright Jack Thorne and director John Tiffany, and which has been playing to great acclaim in theatres in Europe, North America and Australia.
J.K. Rowling has received many awards and honours for her writing. She also supports a number of causes through her charitable trust, Volant, and is the founder of the children's charity Lumos, which fights for a world without orphanages and institutions, and reunites families.
For as long as she can remember, J.K. Rowling has wanted to be a writer, and is at her happiest in a room, making things up. She lives in Scotland with her family.
The Ickabog is J.K. Rowling's first book for children since Harry Potter and was initially published online for families to enjoy and engage with creatively whilst in lockdown in 2020.
Read More
By the Author
One boy and his toy are about to change everything... Jack loves his childhood toy, Dur Pig. DP has always been there for him, through…
The Ickabog is coming... A mythical monster, a kingdom in peril, an adventure that will test two children's bravery to the limit. Discover a brilliantly…