Editorial Assistant, Orion Publishing Group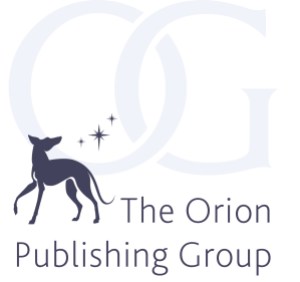 Who we are and what we do
Seven Dials is Orion's bestselling commercial non-fiction imprint. It's the home of big brands, beautiful cookbooks, entertainment stars, gift and humour titles and inspiring true-life stories. Our authors are – or soon will be – household names and our expert editorial team helps to turn their ideas into quality books with a broad reach. The Seven Dials list has a broad remit across entertainment, cookery and celebrity, being unashamedly commercial at heart, with one eye always on the very top of the bestseller lists.
Orion Spring is Orion's health, wellness and practical lifestyle imprint. It's our mission to publish books that make life brighter. We offer the internationally renowned experts, inspirational figures, and life-changing advice that will inspire you to make positive choices for yourself, and the world around you. Always inspiring, never preaching, our books are for everyone, everywhere – for life.
What you'll be doing
We are looking for a highly organised, cheerful and enthusiastic Editorial Assistant to join the Seven Dials and Orion Spring non-fiction editorial team. Reporting to the two Publishing Directors, the position offers a unique opportunity to work with some of the biggest non-fiction authors in the industry from major celebrities, to television stars, influencers and experts. You would be a part of two of the most fast-moving, commercial and innovative imprints in publishing.
The role involves key administrative tasks for both imprints as well as supporting the Publishing Directors in their editorial work, in addition to admin, diaries, and various other tasks.
A flexible attitude and good time management skills are essential, as well as the ability to prioritise under pressure. The position involves managing a number of titles through the editorial and production process, writing copy, reading submissions, liaising with authors and agents, as well as managing the imprint presence online. There will also be metadata and social media responsibilities to the role.
Excellent communication skills will be key, as the role requires direct communication with authors, talent and agents.
Who we're looking for
The ideal candidate should be extremely efficient, with excellent administrative and computer skills (Word, Excel and Powerpoint is desirable) and a keen eye for detail.
A thorough grasp of grammar and spelling is essential, as are superb communication skills.
The ability to balance a busy and varied workload, embracing on-line and social media activities and being a cheerful team player who wants to excel are also important.
Experience of working in a publishing environment, ideally in editorial, would be advantageous, as would a passion for popular culture, lifestyle trends and wellbeing.
The successful candidate will be organised and a quick learner as well as a keen reader.
What we offer
The role will begin working from home due to ongoing Covid restrictions, but will be primarily based in our riverside London office on Victoria Embankment working as part of a friendly, creative and ambitious team. The job offers a great way to learn about fast-paced non-fiction publishing.
Our Commitment
Hachette employs people on the basis of their abilities. We aim to attract and develop talent from a base as broad as the world of readers we want to reach, with a wide and representative range of age, faith, disability, race, gender, sexuality and socio-economic, regional and cultural backgrounds.
Closing Date: 25th November 2020
Salary: £23,500 per annum