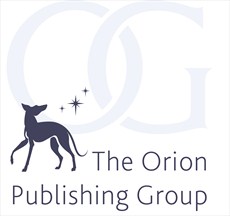 Who we are and what we do
Orion Books, a division of Hachette UK, publishes commercial, award-winning popular fiction and non-fiction, with an excellent record of publishing Sunday Times top ten bestsellers. It is home to bestselling authors including Ian Rankin, Michael Connelly, Erica James, Gillian Flynn, Candice Carty-Williams, Fearne Cotton and the Hairy Bikers.
What you'll be doing
You will work on a variety of fiction, non-fiction and fully illustrated colour titles, preparing manuscripts for production after they are handed over by the commissioning editor. You will commission freelancers, liaise with authors, handle legal reports, clear permissions and work closely with in-house departments. Titles will come from a range of our imprints including Seven Dials, Spring, Trapeze and W&N. This is a non-commissioning role.
What we are looking for
We are looking for candidates with a proven track record of trade project editing (meticulous copy-editing and proofreading skills are essential) who have excellent organisational skills. You must be proactive, a good communicator and show confidence dealing with colleagues both internally and externally.
What we offer
You will be joining a friendly, committed team of skilled editorial and publishing colleagues in a creative and dynamic working environment. This role is based in our London office.
Our Commitment
Hachette employs people on the basis of their abilities. We aim to attract and develop talent from a base as broad as the world of readers we want to reach, with a wide and representative range of age, faith, disability, race, gender, sexuality and socio-economic, regional and cultural backgrounds.
We also recognise the importance of a good work-life balance, and champion flexible working, including part-time and job shares for all our roles. Please just let us know in your application or at any stage throughout the process if this is something you want to explore.
Salary £25,000-£32,000 per annum (depending on experience)
Deadline: 10th February 2020
To apply click here