Editorial Assistant, Headline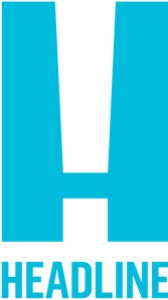 Headline Publishing Group, a division of Hachette UK, has a fantastic opportunity for someone looking to gain knowledge and experience in Fiction Editorial within a highly successful publishing team.
Who we are and what we do
Headline is one of Britain's leading publishers of commercial fiction and non-fiction. We publish some of the biggest names and bestselling brands in fiction, including Martina Cole, Neil Gaiman, Karen Rose, Jill Mansell, Victoria Hislop, Simon Scarrow and Deborah Harkness, and we're proud to publish the books that immerse, entertain and grip their readers.
The Fiction Team is looking for an energetic and enthusiastic Editorial Assistant to join the Commercial Fiction team.
What you'll be doing
The successful candidate will provide administrative support to their line managers as well as to the wider fiction editorial team when required. You will be expected to master the publishing systems and editorial and production processes that go into making a finished book, brief freelancers and liaise with authors and agents, as well as to read and report on manuscripts. The role also involves creating and updating metadata, taking minutes for department meetings, managing diaries and carrying out market research. Training and development will be provided as appropriate.
Who we're looking for
Reporting directly to two senior members of the Editorial Team, the successful candidate will be a proactive, highly organised individual with an ability to prioritise multiple tasks, as well as a passionate reader of commercial fiction. Previous publishing experience is not required, but applicants should have excellent spelling and grammar and a sharp eye for detail, along with the ability to write strong copy and curiosity about reader engagement with our fiction, about audiences and about routes to market.
What we offer
The Headline Fiction list is dynamic, busy and author focused and we're a collaborative, ambitious and creative team. We proudly publish the best storytellers in the business and the right candidate will find lots of supported opportunities to learn, to grow and to get involved in all aspects of our publishing and to contribute to shaping the future of our imprint. As part of Hachette, you will have access to competitive benefits, a broad range of employee networks, an extensive training library and development schemes, such as mentoring.
Our Commitment
Hachette employs people on the basis of their abilities. We aim to attract and develop talent from a base as broad as the world of readers we want to reach, with a wide and representative range of age, faith, disability, race, gender, sexuality and socio-economic, regional and cultural backgrounds.
We also recognise the importance of a good work life balance, and champion flexible working, including part-time and job shares for all our roles. Please just let us know in your application or at any stage throughout the process if this is something you want to explore.
Unfortunately, due to the high volume of applications we receive, we are only able to get in touch directly with shortlisted candidates. If you are shortlisted and need us to make any adjustments to help you attend for interview, please do let us know.
Salary: £23,000 to £24,000 per annum depending on experience.
To apply, click here
 Closing date: 6th November 2019
The role is based at Carmelite House in Blackfriars, London.