Editorial Director/ Publishing Director, Orion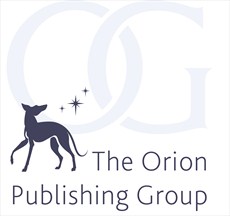 ARE YOU AN EXPERIENCED, COLLABORATIVE AND AMBITIOUS FICTION PUBLISHER?
WHO WE ARE AND WHAT WE DO
Orion Fiction, part of the Orion Publishing Group, publishes commercial fiction across the market. We have an excellent track record of publishing Sunday Times bestselling brands, building authors with growing profiles and launching debuts beyond their first book. From prizewinners to book club recommendations to brand authors, we publish the best of commercial fiction for every reader. We are home to bestselling authors including Ian Rankin, Michael Connelly, Veronica Henry, Cathy Bramley, Libby Page, Alex Michaelides and many more. We pride ourselves on being a list with great heritage, that is also leading the market in the present.
WHAT YOU'LL BE DOING
Orion Fiction is having a stellar year. The successful candidate will be excited by the opportunity to expand this growth, taking up a role of senior responsibility within our team of self-motivated, energetic and driven editors who all strive to beat revenue and profit budgets. You will take on a number of authors whilst having plenty of scope to acquire and will lend support to the imprint publisher. You will acquire and publish a wide range of titles – covering women's fiction, historical fiction, book club, and general/literary fiction.
From designing publishing strategies for growing potential brands and expanding already-bestselling ones, to launching debut authors with flair, you will also have an eye for creating exciting new content in a variety of formats and being an instrumental part of building the future of one of the best commercial lists in the industry today.
WHO WE'RE LOOKING FOR
Our ideal candidate will be collaborative, strategic, an excellent communicator and highly passionate about storytelling.
You'll be an accomplished editor with a portfolio of successfully published fiction titles, including some brand authors. You will know the market inside out, have a clear sense of the list you want to build and how to continue shaping the existing list to ensure its fullest potential. You will be able to confidently outline publishing strategy and think creatively about how to bring your projects to market.
You may have managed people before and are excited to work closely with the rest of the team, nurturing talent in the more junior roles and supporting their professional development. Reporting to the Publisher of Orion Fiction, you will have strategic responsibility for delivering sales growth, profitability and bestsellers.
WHAT WE OFFER
In return we offer a fun and dynamic environment with plenty of support in skills and training, as well as a competitive salary and benefits package.
OUR COMMITMENT
Hachette employs people on the basis of their abilities. We aim to attract and develop talent from a base as broad as the world of readers we want to reach, with a wide and representative range of age, faith, disability, race, gender, sexuality and socio-economic, regional and cultural backgrounds.
If you are shortlisted and need us to make any adjustments to help you attend for interview, please let us know.
To apply, please email your CV and covering letter to: recruitment@hachette.co.uk
Alternatively, send to: HR Department, Hachette UK, Carmelite House, 50 Victoria Embankment, London, EC4Y 0DZ.
Closing Date: 2nd September 2019