Editor/Commissioning Editor, Orion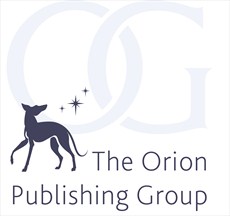 WHO WE ARE AND WHAT WE DO
Orion Fiction, part of the Orion Publishing Group, publishes commercial fiction across the market. We have an excellent track record of publishing Sunday Times bestselling brands, launches and debuts. We are home to bestselling authors including Ian Rankin, Michael Connelly, Cathy Kelly, Erica James, Stephen Chbosky, and many more.
WHAT YOU'LL BE DOING
The successful candidate will have the freedom to acquire and edit a wide range of fiction titles – covering crime, thriller, suspense, historical, SFF and book club general fiction, as well as providing support across the list and working closely with senior team members on major publications.
From reading new submissions, developing projects from scratch, finding ways of creating exciting new content in variety of formats and being an instrumental part of building the future of one of the best commercial lists in the industry today.
WHO WE'RE LOOKING FOR
Our ideal candidate will be naturally creative, hard-working, eager to learn strategy and highly passionate about storytelling.
You'll need editing experience and, ideally, some commissioning experience (though not necessarily extensive). With a few years under your belt and be excited to take the next step into broadening your range and scope of activities.
Ideally, knowledge of the marketplace and industry will underpin a clear strategy and strong sense of the type of list you want to develop over the coming the years.
A wide reading taste and interest in more than one of the genre areas of crime, thriller, suspense, historical, SFF and general fiction will be a huge plus point as we aim to diversify the list and bring the very best new and established authors in these areas to the list.
WHAT WE OFFER
In return we offer a fun and dynamic environment with plenty of support in skills and training, as well as a competitive salary and benefits package.
OUR COMMITMENT
Hachette employs people on the basis of their abilities. We aim to attract and develop talent from a base as broad as the world of readers we want to reach, with a wide and representative range of age, faith, disability, race, gender, sexuality and socio-economic, regional and cultural backgrounds.
If you are shortlisted and need us to make any adjustments to help you attend for interview, please let us know.
NB: We are using a blind recruitment process for this role. This means that managers will only see your skills and experience, educational history and answers to your application questions at the shortlist stage, with your personal information removed. This is intended to ensure a fair and consistent review of all applications based on your skills and experience relevant to this role.
To apply click here
Salary range: £30,000-£35,000 per annum dependent on experience
Closing date: 11th July 2019