Commissioning Editor, TeeJay Maths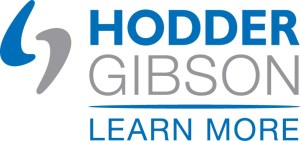 This role is based at our lovely office in St Vincent Street, Glasgow.
Hodder Gibson is the new home for TeeJay Maths, Scotland's leading maths publisher for schools. We are looking for a creative and energetic commissioning editor to further develop TJ Maths, building exciting ranges of materials for teachers and students in Scotland's primary and secondary schools.
Who we are and what we do
The Hodder Education Group is a vibrant and growing business within Hachette UK. Over recent years we have won market share across UK curriculum change, and significantly grown our international business in a wide range of markets. We have made a string of successful acquisitions, including adding Rising Stars and Galore Park to our Primary business, and acquired key lists in the Caribbean and Singapore. We are a leading player in educational assessment.
The company is the two-time winner of the British Book Industry Awards (2015 and 2016; shortlisted 2017); on both occasions the judges commented on the energy and dynamism evident within Hodder Education, making it 'obviously a great place to work.'
What you'll be doing
We are now looking for someone to be part of the creative and commercial drive behind TJ Maths: commissioning print and digital materials, managing backlist, and working closely with colleagues to build an even more exciting range of resources and services for teachers and learners. You will be working as part of the team based in our Glasgow office. You will:
• Drive our market research across mathematics teaching in Scottish schools
• Spend lots of time talking with maths teachers (as well as parents and students)
• Commission profitable new titles and series based on market needs across print and digital media
• Actively manage the TJ backlist
• Work closely with the Publisher for Hodder Gibson to put plans in place that grow TeeJay sales
Who we are looking for
You will probably have been commissioning for two – three years, at least, ideally in a STEM area, now looking to work more autonomously, and to 'own' this new and important part of our business.
You will have worked on educational resources being developed in line with changing curriculum requirements and shown that you can balance curriculum demands with a deep knowledge of classroom reality. You should have a deep empathy with the issues facing maths teachers and learners.
Some mathematical understanding will be a strong advantage.
What we offer
This is your opportunity to work on a high-profile, dynamic and new part of our business.
Get in touch and tell us what you can offer and why we should talk to you about the role.
Our Commitment
Hachette employs people on the basis of their abilities. We aim to attract and develop talent from a base as broad as the world of readers we want to reach, with a wide and representative range of age, faith, disability, race, gender, sexuality and socio-economic, regional and cultural backgrounds.
Deadline for applications is Monday 22nd April 2019
Salary is in the range of £35,000 – £37,000 per annum, depending on experience.
Please apply in writing with a full CV and covering letter to: recruitment@hachette.co.uk. Hard copies can be sent to: HR Department, Hachette UK, Carmelite House, 50 Victoria Embankment, London EC4Y 0DZ
Unfortunately, due to the high volume of applications we receive, we are only able to get in touch directly with shortlisted candidates. If you are shortlisted and need us to make any adjustments to help you attend for interview, please do let us know.