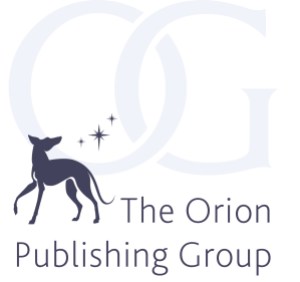 We have an excellent opportunity for a rights accountant to join the finance department at Orion publishing group.
Who we are and what we do
As part of the Orion royalties team, we ensure accurate and prompt payment and reporting of sub rights income, liaising with internal and external rights teams and customers.
.
What you'll be doing
This role will be an integral part of our royalties team, with responsibility for full maintenance of Orion sub rights income. The main duties will be debt chasing, allocation of income on finance and business systems. This role will have responsibility for all balance sheet reconciliations under their remit. You will be raising backlist rights invoices, so all cash received is accounted for correctly. You will be liaising with group finance to ensure all entries are posted for Orion bank accounts and the Orion rights team produce the monthly rights valuation. The role will assist the royalties manager to successfully deliver half yearly statement runs. They will also be a key team member for the roll out and testing of a new royalties and rights system, and complete ad hoc tasks as and when required.
Who we're looking for
This is a varied position that requires excellent attention to detail and the ability to work with a systematic approach. Strong organisational and communication skills are required to communicate financial data with non-finance colleagues, alongside the ability to meet strict deadlines. The ideal candidate will have a good understanding of banking and reconciliations, alongside an understanding of royalties and rights transactions within a media environment. They will have some general experience within a finance function including exposure to cash payment and collection and balance sheet reconciliation. You'll have proven ability working with systems, financial information and data, including strong spreadsheet skills. Ideally you will have a bookkeeping qualification with or 3-5 years office-based experience
What we offer
An opportunity to work within in a busy and friendly royalties team.
Our Commitment
Hachette employs people on the basis of their abilities. We aim to attract and develop talent from a base as broad as the world of readers we want to reach, with a wide and representative range of age, faith, disability, race, gender, sexuality and socio-economic, regional and cultural backgrounds.
Unfortunately, due to the high volume of applications we receive, we are only able to get in touch directly with shortlisted candidates. If you are shortlisted and need us to make any adjustments to help you attend for interview, please do let us know.
To Apply
Please apply in writing with a full CV, covering letter and salary details to: recruitment@hachette.co.uk
Alternatively, hard copies can be sent to: HR department, Hachette UK, Carmelite House, 50 Victoria Embankment, London, EC4Y 0DZ
Closing date: 15th February 2019
Salary Range: £30,000- £34,000 per annum